In the service and logistics branch, mobile support MSP is already in use in transport, logistics, maintenance services and similar activities. The MSP Logistics environment ensures comprehensive process support for logistics processes.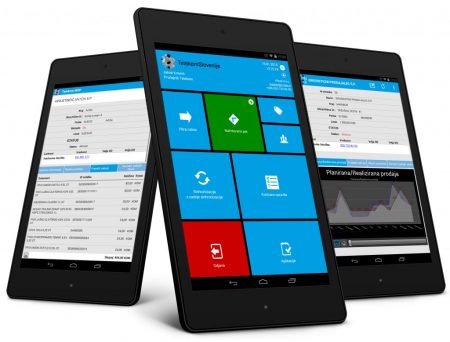 The emphasis is on tracking and management of the following processes: receiving orders, transport planning, transport implementation, planning of returns, service workshop and accounting. It also ensures tracking of vehicles by means of the geo-fence feature and monitoring of the timeline in the implementation of the transport process. The use of MSP automatizes the processes of ordering and reporting, entirely eliminating the need for paper documentation. It can be connected to existing back-end environments (ERP, CRM, storage systems), the solution can also be used as an independent environment, without connection to back-end solutions. The MSP Logistics tool can be linked to existing telematics vehicle tracking systems.
electronic receipt of orders,
planning of optimal routes based on a map,
determining control points (geolocations) and time-related warnings,
optimization of resources (driver, freight vehicle, trailer),
multimodal transport,
cost optimization,
resource occupancy calendar.
information on the type of load and location of the freight vehicle,
electronic documentation (orders, damage report, contracts, CMR, vehicle inspection etc.),
automatic notification before and after delivery,
notification on reaching control points (geolocations) in the prescribed time,
communication among employees.
business analytics (client, resource occupancy, performance, cost comparisons),
event log on the previous vehicle, driver and customer activities,
GPS tracking and history,
integration with a back-end ERP environment and preparation of an invoice in real-time,
automatic notification (to the client and implementer) in case of deviations from planned transport,
statistical data on activities and deviation analysis.
MSP logistics environment
The truck driver's work tasks are entirely supported by Mobile Service Platform on a robust smart device:
Are processes in your company completely different?
Check out different ways how Mobile Service Platform can be used.
ORDER:
Creation of orders (electronic receipt of orders from the client) via the portal or by manual entry.
Standard (contractual) orders.
Overview of orders.
Order confirmation:
Received order Credit standing check Offer Offer confirmation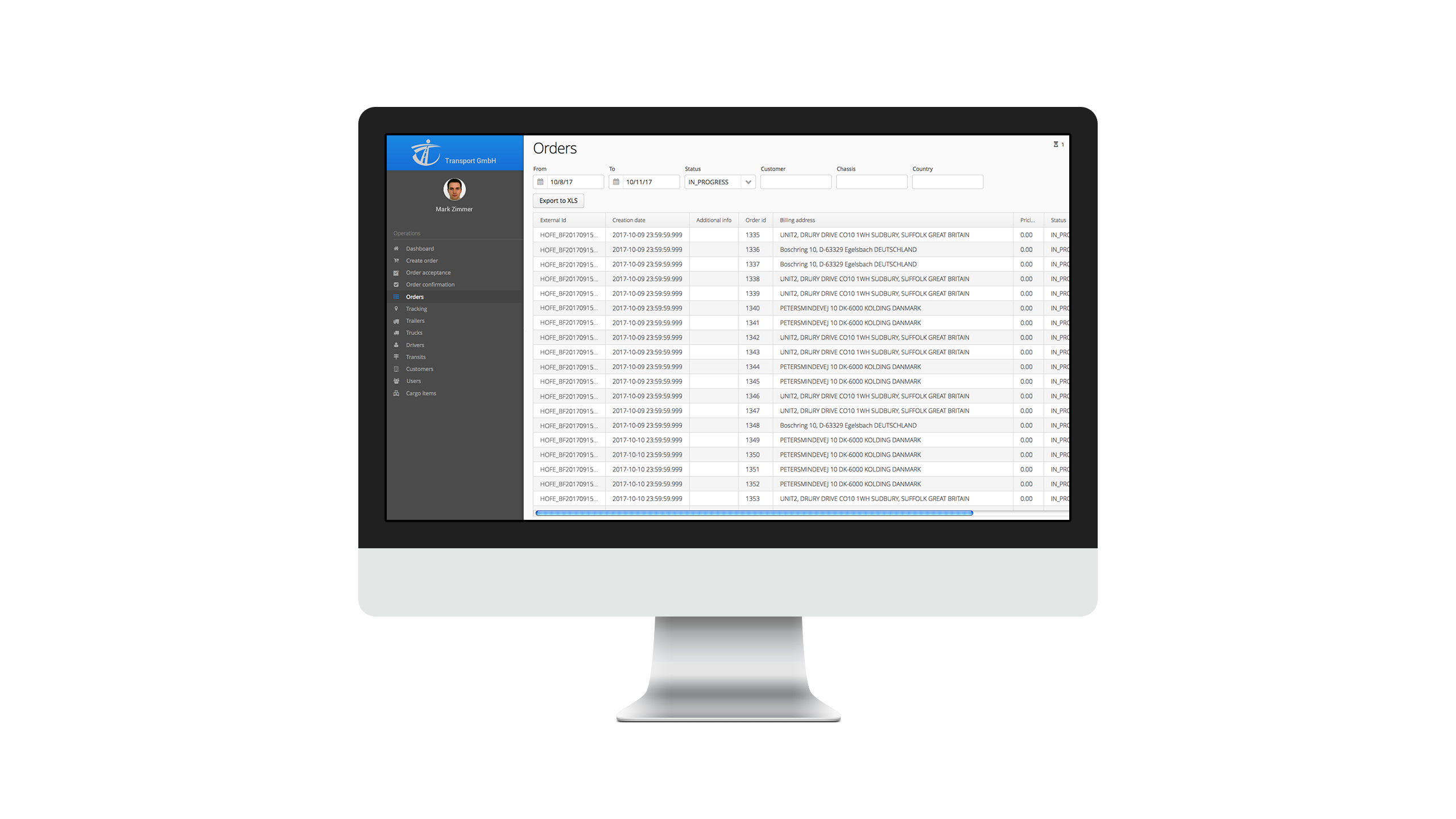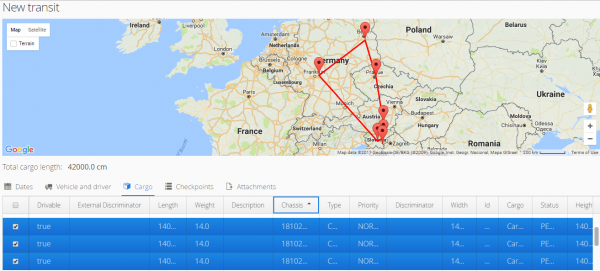 PLANNING OF TRANSPORT:
Display of loading and unloading locations on the map (GPS locations or precise address of the recipient).
Optimization of the loading area (creating transport units).
Determining control points on the route.
Organizations of tasks and available resources (drivers and vehicles).
Combination of stacking and transitional storages.
TRANSPORT EXECUTION:
Vehicle tracking.
Detailed information on the state of the vehicle.
History of movements.
Graphical display of driving parameters.
Overview of locations of freight vehicles, freight units and drivers.
Vehicle tracking:
Tracking of transport on the map.
Simplified combining of drivers.
Access to information: achieving control points, exceptional events on the way, expenses, deliveries.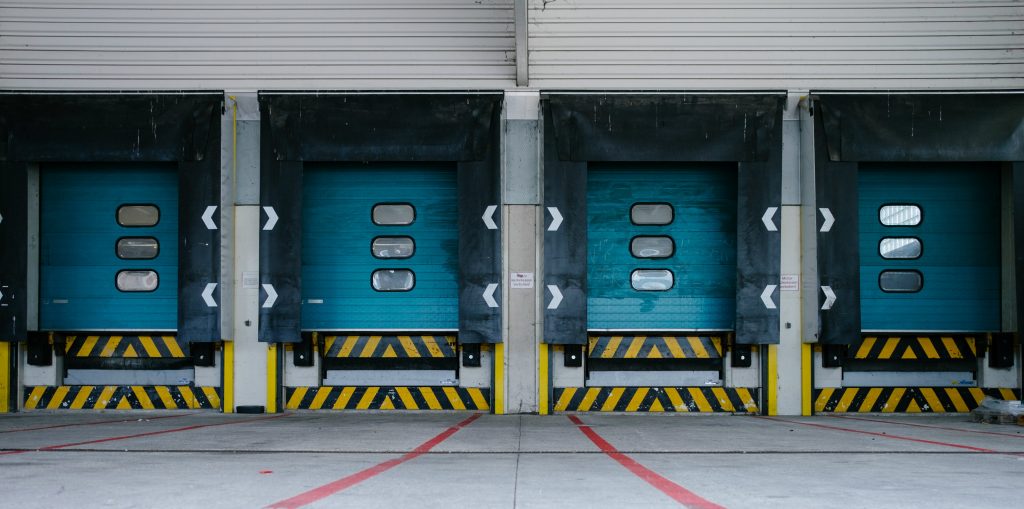 DELIVERY:
Automatic estimation of the expected unloading time.
Notification of the estimated unloading time.
Signature of delivery documentation in MSP.
Electronic sending of delivery documents to the client's e-mail address and own company.
ARRIVAL
Service workshop and accompanying certificates:
Based on the vehicle status inventory, reports are created for the service workshops.
Before their return, the service workshop is informed about the state of the freight vehicles.
Notifications related to service and legislative intervals.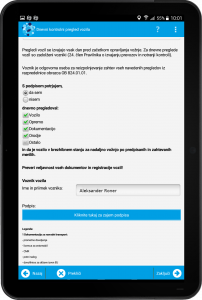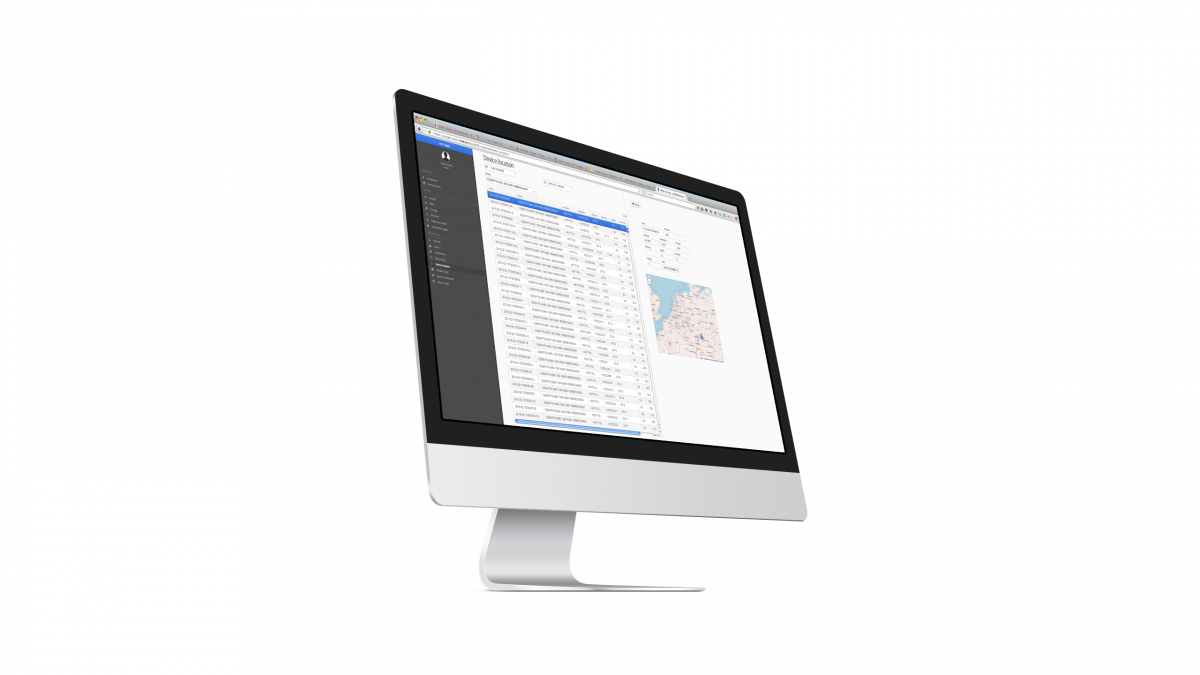 ANALYTICS AND BUSINESS REPORTING:
Tracking of vehicle and reporting.
History of movements, tracking.
Group and individual views.
Speed tracking.
Clear overview of locations of trucks, loads and drivers.
Statistic overviews.
Comparing effectiveness and costs.
Event log – vehicle:
Transport orders.
Fuel consumption.
Consumable material.
Mileage reimbursement.
Malfunctions.
Transports.
Repair services.
Event log – driver:
Transport orders.
Road and traffic offense.
Malfunctions.
Average fuel consumption.
Other costs.
Event log – customer:
Orders.
Turnover (resulting from bid values).
Check out how Mobile Service Platform is used by different companies: