Wishes of majority of us are positive changes in the year that is coming. New plans for 2020 were made in the previous weeks. On our personal lists there are goals like weight loss, healthier life style, more frequent physical activity etc. Our business goals are a bit different, oriented towards better and more successful business results.

Some of those goals might be:
To optimize the work flow;
To become a market leader;
To increase revenue;
To gain insight into all the business processes;
To lower to the costs.
All those goals are tightly connected to  digital transformation. Let's make this year's resolutions count! Realize that a digital transformation is a prudent process. Take inspiration from the companies which have already done it!
To achieve your goals, you have to have a strong character. When digitalizing business processes one of the most important things is to cooperate with a trustworthy partner with the knowledge and experience.
Digital transformation can't be a success if the goals and wishes are not clearly defined. Therefore, the first step is to determine what you want to accomplish. The next step is to think about the most optimal way to get there. There are many ways that lead towards your goals. However, the best one starts with knowing your processes inside out.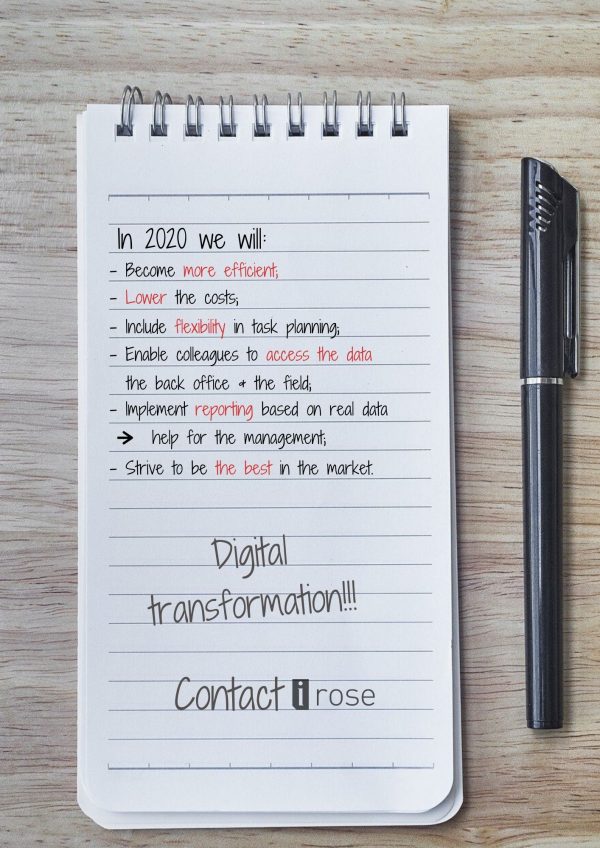 They say that the first step is the most difficult one, but it is the most important one as well. The transformation can start with a simple to-do list. We all have them and use them on daily basis.
Have you already made one for digital transformation of your business processes?